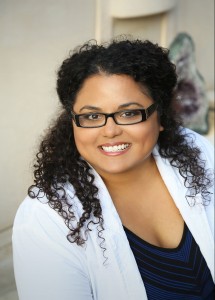 Three Treasures Acupuncture & Wellness Center bridges the gap of competent, effective and affordable healthcare specialists needed to service a growing number of insured Americans. Mónica has a diverse medical background working in emergency medicine, gastroenterology and traditional Chinese medicine. She was introduced to acupuncture while recovering from a shoulder injury and experienced a quick recovery by combining acupuncture with physical therapy. Inspired by these results, she pursued a Master's Degree in Traditional Chinese Medicine. She runs her own clinic and provides holistic medical care using acupuncture, massage, herbal medicine, Qi Gong and nutrition. She specializes in pain management and in managing the emotional, physical and mental effects of Post Traumatic Stress Disorder. She is bilingual and speaks Spanish and English.
What sets us apart from other healthcare providers?
Unlike some acupuncture practices where clients are treated side-by-side in a communal environment, a Three Treasures client enjoys private, individualized care delivered with compassion, dignity and respect. We provide one-on-one treatment in a comfortable, private, spa-like environment. We are professionally and ethically bound by the same HIPPA Act as traditional medical providers and clinics. This means that your medical data is kept confidential and secure.
Do you accept medical insurance?
While there is confusion and uncertainty about the future of American health care coverage, Three Treasures remains committed to serving your healthcare needs at a reasonable price, regardless of whether or not you carry health insurance. If you are covered under a plan that includes acupuncture, we can prepare a receipt for services rendered that you can submit for reimbursement. Our receipts can also be used for medical tax deductions.
What should I expect during my first visit?
Unlike a traditional 15- or 20-minute visit with your doctor, we spend a great deal of time getting to know the real you. We work together to develop a complete profile of your healthcare needs. Your initial visit lasts two hours, allowing for a comprehensive discussion of your medical history and condition(s), developing a personalized wellness plan and a treatment. Future treatments during visits last approximately 1 hour.
Does Three Treasures give back to the community?
We believe in giving back to the Santa Barbara community through our outreach programs which include:
Santa Barbara Medical Reserve Corps (SBMRC)
Pay It Forward Program
What is the meaning behind the "Three Treasures"?
Jing, Qi, and Shen (精氣神) are three Chinese terms commonly used in Daoism and related studies to refer to the processes that govern spiritual and physical health. Jing (精) means an essence, Qi (氣) refers to breath energy, and Shen (神) means divine or human spirit. They are often referred to as the "Three Treasures" or "Three Jewels". These three terms appear in the  Huang Di Neijing, the seminal medical text of ancient China, dating to the first or second century B.C.E. The text is said to have been originally composed by the Yellow Emperor who reigned from 2497 through 2398 B.C.E. According to the historian Sima Qian. "Jing, Qi, Shen" are theoretical cornerstones in traditional Chinese medicine.
Source: http://www.newworldencyclopedia.org/entry/Jing_Qi_Shen
Why did I create Three Treasures?
Three Treasures was developed to fill a gap that exists in American healthcare due to sweeping changes and rising costs in our medical system. Today, more and more people are losing access to competent, effective and affordable healthcare specialists. My vision is to offer clients a new choice for their care in a comfortable and private clinic – a place where ancient Chinese medicine helps to restore health and vitality. The benefit of my expertise in both Western and Eastern techniques is that I offer an integrated approach that applies traditional healing protocols with Western medical care. I promise to always put your best interests and good health first.
Photo Credit:  Linda Blue Photography